This year, each event's test will be written under the supervision of our expert committee of chemistry, physics, biology, and mathematics faculty members.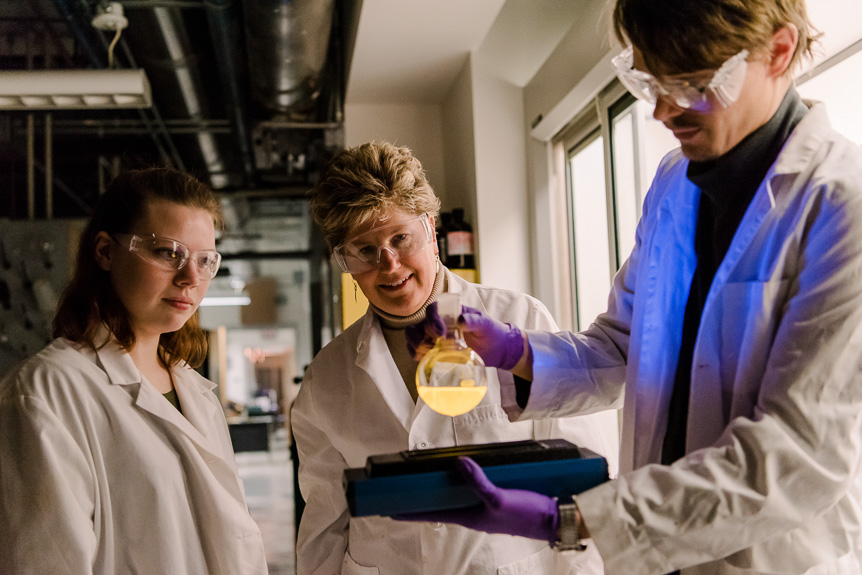 Dr. Lisa Kelly, Professor of Chemistry, in the lab with her students.
Participants will have the opportunity to engage in problem-solving with high-quality test materials, conduct experiments in our undergraduate teaching labs, and standardize the testing of their devices at our state-of-the-art facilities.
Dr. Diana Hamilton, Lecturer, teaching at the Chemistry Discovery Center. 
We are also excited to announce that in our effort to enhance equity and maximize participation, UMBC's College of Natural and Mathematical Sciences will subsidize the tournament's registration costs. So, whether you have a longtime team or are trying out Science Olympiad for the first time, this tournament can afford your students a great practice opportunity to expand their learning.
---